Welcome everyone new and old to the Wardens of Azeroth website. Are we all having a good start to the year? I have just returned around a month ago from my lengthy break and tell you what it's awesome to be back. We have some absolutely awesome RP going on, discussions and lets not forget those Warden Hearthstone cards! Though.. as you may see from above we haven't truly got a 'new year' picture as the header for this post. That is because instead of new year new us and all or that malarkey.. We have instead New Year New Silithus. Get it? Because SilithUS? No? Nevermind. Lets get into whats going on.
Karinia has moved into running her own line of more solo RP events, events that aren't tied to a larger story. She is starting with Crater Expectations which features a fierce elemental environment in Un'Goro Crater as two elementals war over the land. In amongst this we have a missing academic who may be in need of some help! Crater Expectations airs Monday at 21:00 RT meeting at the Marshal's Stand in the Un'Goro Crater.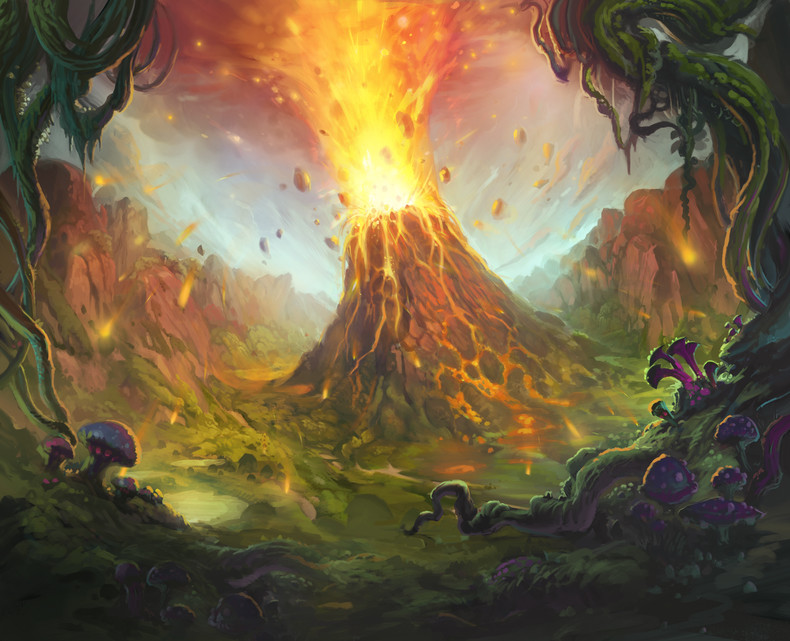 I myself am diving into a new storyline called Temper. Obey. Revenge. Which features the exiles of the Dark Irn Dwarf clan as antagonists. Tor Lavafist is an exile of the Blackrock Mountain due to his Father's plots to sabotage the Dark Iron's ties with Ragnaros and Deathwing. Sharing his Father's view that the Dark Irons are strong on their own and do not need to submit to powerful beings Tor has gathered a small few to begin building their own empire, an empire of exiles. The Wardens will come into potential conflict with the dwarves as their plan threatens, targets and use innocents to pave the way for the new empire.
For now though I am dabbling in some of my old Spotlight Stories such as tonight's 'Beneath the Creek' where the Wardens found an overgrown swamp beast was behind several civilian deaths in the Wetlands. The Wardens skillfully relocated the beast away from the road and our zoologist is writing up a behaviour protocol to keep those who travel the Wetlands safe in the future.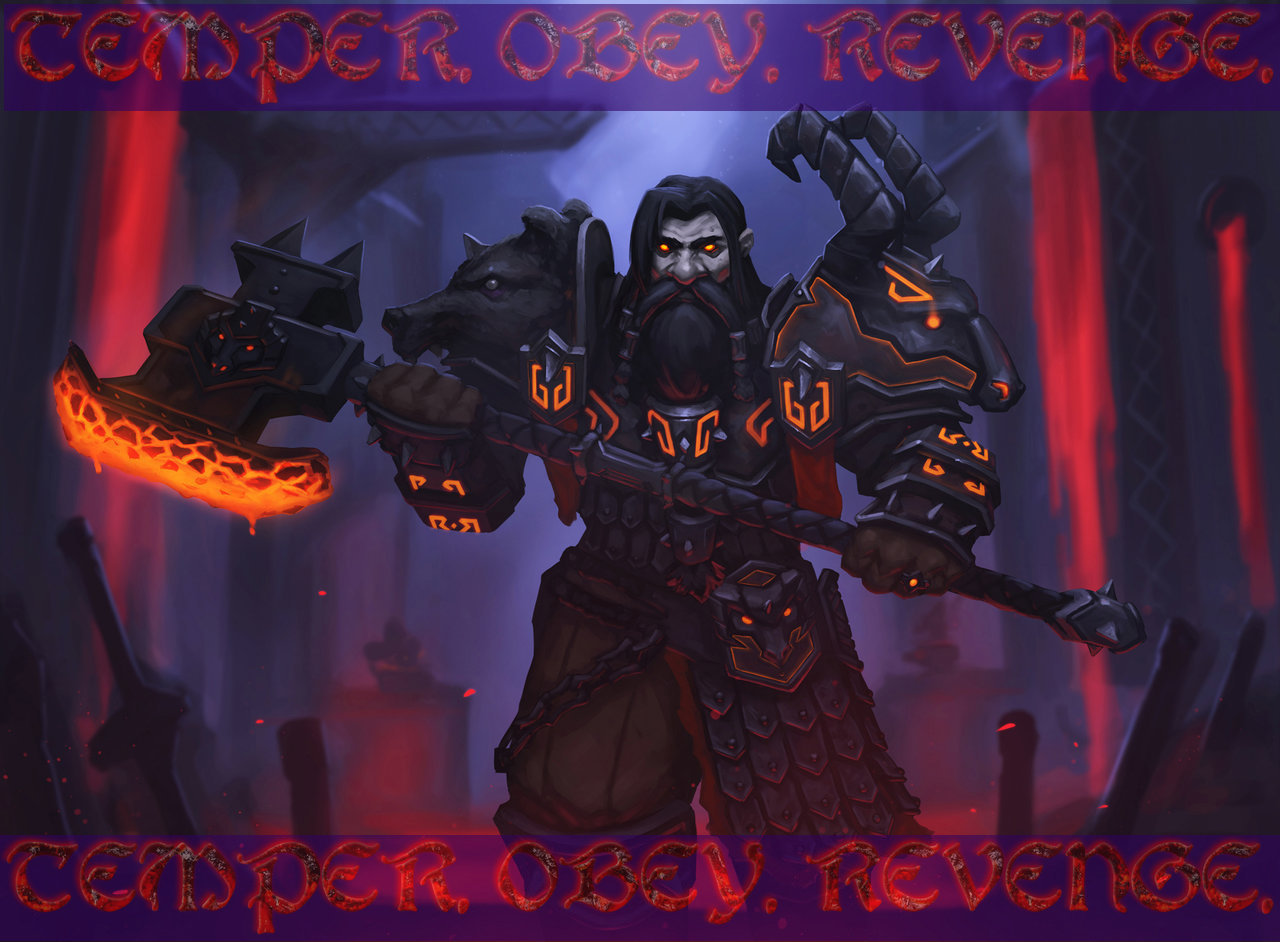 This month also saw the end of Mordoth's storyline finishing with Galen Drathis in Fenris Keep, Silverpine. The storyline certainly went out with a blast as the Wardens converged on a feral worgen filled keep under the cover of smoke from fire's lit strategically around the island. Mordoth's event ambience wrote itself keeping the air filled with mystery and the feeling of constantly having that encounter round the corner. Great stuff Mord - we hope to see more from you!
We have new discussion posts up aswell including the Fabulous Four Questions. An attempt by myself and Kari to relook at roll modifiers in RP based on genuine character strengths and weaknesses. Check out the most here.
And thats what we have so far for this start of the year! Be sure to check back for updates, thank you for reading the Wardens of Azeroth will see you all inside the game!
With our eyes to the announcements of Blizzcon it's time to update our homepage post, to direct those visiting our website to the excitement hidden away in our forums and to make more of that excitement, those raw, driven opinions and views of our members more visible to the public eye.
There is a lot of talent here in the members that make our role-play and stories not only enjoyable but additionally gives it a professional feel - it is this that we want to show to the public. To share those opinions and views that I personally call the basis of the talent of the Wardens of Azeroth.
Welcome friends, new or old, to the Wardens of Azeroth website. We hope we can share some of the passion we have for the ways we interact with the game in a way that has you visit time and time again.
Increasing our public presence on www.woa-guild.com
For a while now we have looked to improve the website, to even improve our presence in general, in a way we couldn't quite put the exact words to. There were lots of things, lots of ideas we had but this seems to be the connecting climax that pieces it all together. This really came as a revelation from Karinia which inspired me to try and drive this forward myself, if anything supporting what Karinia is already doing. To collect our content, our views and opinions and take it to the public eye.
As mentioned previously it is something Karinia has already been doing. Specifically and not restricted to the work put into Gnometure Science and WANTED: The Warden Antagonists. I recommend reading these as they are excellent pieces of writing and editing that really spearheads this effort. There are links to it over the website you will find it in our public forum under our main forum tab, it really deserves to get this ball rolling.
Karinia also mentioned to me something along the lines of our old and highly respected Art of Roleplay by Lisel but taking it away from role-playing a bit and focus on story-writing which we all know Karinia has some great things to share with us. Again it's providing more for our site visitors to revel in, enjoy and get a sense of the drive behind everything we do.
If you guys have any advice and suggestions for us to further this effort please let us know. I have alarms set on my calendars so that every week I can post a topic on our public forums that we can pour some passion into. I do however -need- some topic ideas to really generate a healthy presence on these posts so please lets get that feedback in. What is it Wardens and friends, that gets you talking?
Blizzcon 2017 - New Expansion, Reworked Content and More.
Classic Warcraft servers, scaling zones to level in throughout all of Azeroth and of course the rekindled and full fueled war between the Alliance and Horde. There is alot of excitement here that we need to get talking about, sharing about and getting hyped about together. What is it you are excited about, what is it you are hoping to see and have you noticed something others haven't? Check out the discussion post on our public forums, join our hype!
You may have noticed I haven't mentioned our stories this time! This is because Karinia has already put up a post helping us stay tuned with our current storylines. Check them out... where? Thats right, on our forums!
Thank you very much for reading everyone, we are humbled by your presence, efforts and feedback. We will see you very soon indeed. Wardens out.