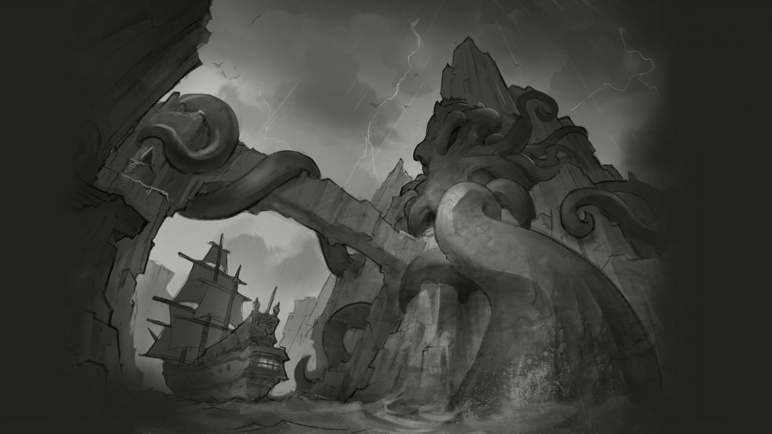 Greetings all and welcome to the Wardens of Azeroth website where you will find all things Wardens and all things Azeroth in one place! On this homepage post we will be covering what we are doing in the run up to the new expansion which hits us in just over two months time! Are you excited? I'm excited! We haven't finalised any ideas of what the Wardens will -exactly- be doing in BfA yet but it's pretty self explanatory. The world and it's innocent need protecting from the conflicts on the horizon. It's going to be a damn good expansion to be a Warden with current content once more pulsing into our RP.
First off stories! We have several active stories to get your teeth sank into and I don't even feel I can do them justice. Aivor has several events up each week tied to some magical RP as we investigate the breaking of an ancient ward and what the ward was keeping at bay.
We have Karinia's events fortnightly on a Monday night which features threats to Pandaria and an organisation she has set up called the Shattersails. It's a great way to start your week and set sail for some investigative adventure RP which is just one of many of Kari's areas of expertise.
Mordoth is circling his beloved Duskwood and I can honestly say he captures the setting phenomenally well. Do you like dusk and wood? Dark, twisted mysteries and all the time taking you from your comfortable hearth based RP? Mordoth has got you covered.
My own planned storyline from last time never really came to be, I have all the planning notes but with D&D taking up a large portion of my time I had for running a story it's all feeding into Spotlights/One Shots over the course of this year. Which makes it more manageable for me!
Lastly I want to advertise my 'Road to BfA' weekly contests featuring cool prizes for getting you guys talking about the new expansion. No spoilers, just hopes, dreams and having your say. Week one had us talk about what part of RP are we most excited for in BfA and week two features a question regarding your hopes for the Windrunner Sisters based off the new webcomic Blizzard aired a few days ago. There are cool prizes to be won such as rare transmog items and of course the benefit of keeping the ever awesome social aspect of this guild.
We have a great community here in the Wardens. Supportive , friendly and crazy people who all share a love for great, quality and most importantly enjoyable RP. The Warden family encourage you to join in and have an amazing time.
Thank you for reading, for visiting the Warden site and we will see you all in the game
.
dp62404@gmail.com
Welcome everyone new and old to the Wardens of Azeroth website. Are we all having a good start to the year? I have just returned around a month ago from my lengthy break and tell you what it's awesome to be back. We have some absolutely awesome RP going on, discussions and lets not forget those Warden Hearthstone cards! Though.. as you may see from above we haven't truly got a 'new year' picture as the header for this post. That is because instead of new year new us and all or that malarkey.. We have instead New Year New Silithus. Get it? Because SilithUS? No? Nevermind. Lets get into whats going on.
Karinia has moved into running her own line of more solo RP events, events that aren't tied to a larger story. She is starting with Crater Expectations which features a fierce elemental environment in Un'Goro Crater as two elementals war over the land. In amongst this we have a missing academic who may be in need of some help! Crater Expectations airs Monday at 21:00 RT meeting at the Marshal's Stand in the Un'Goro Crater.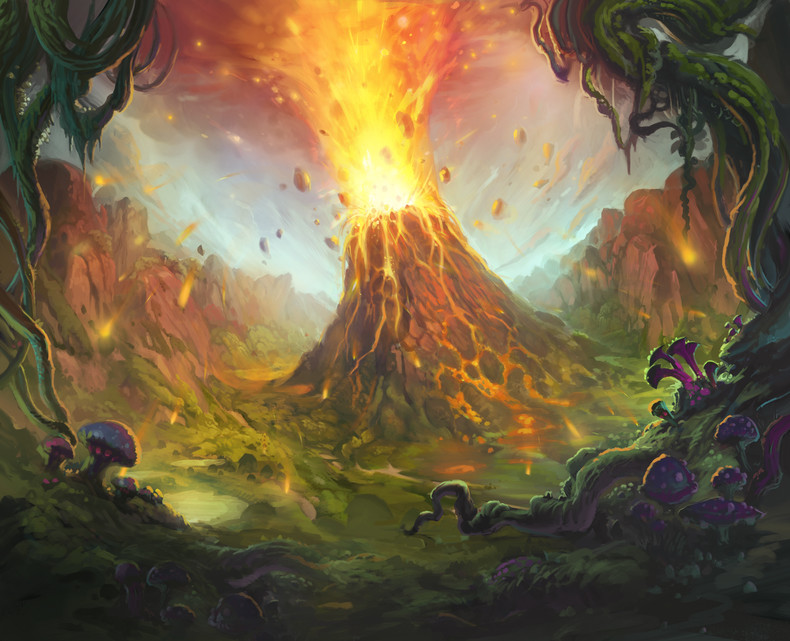 I myself am diving into a new storyline called Temper. Obey. Revenge. Which features the exiles of the Dark Irn Dwarf clan as antagonists. Tor Lavafist is an exile of the Blackrock Mountain due to his Father's plots to sabotage the Dark Iron's ties with Ragnaros and Deathwing. Sharing his Father's view that the Dark Irons are strong on their own and do not need to submit to powerful beings Tor has gathered a small few to begin building their own empire, an empire of exiles. The Wardens will come into potential conflict with the dwarves as their plan threatens, targets and use innocents to pave the way for the new empire.
For now though I am dabbling in some of my old Spotlight Stories such as tonight's 'Beneath the Creek' where the Wardens found an overgrown swamp beast was behind several civilian deaths in the Wetlands. The Wardens skillfully relocated the beast away from the road and our zoologist is writing up a behaviour protocol to keep those who travel the Wetlands safe in the future.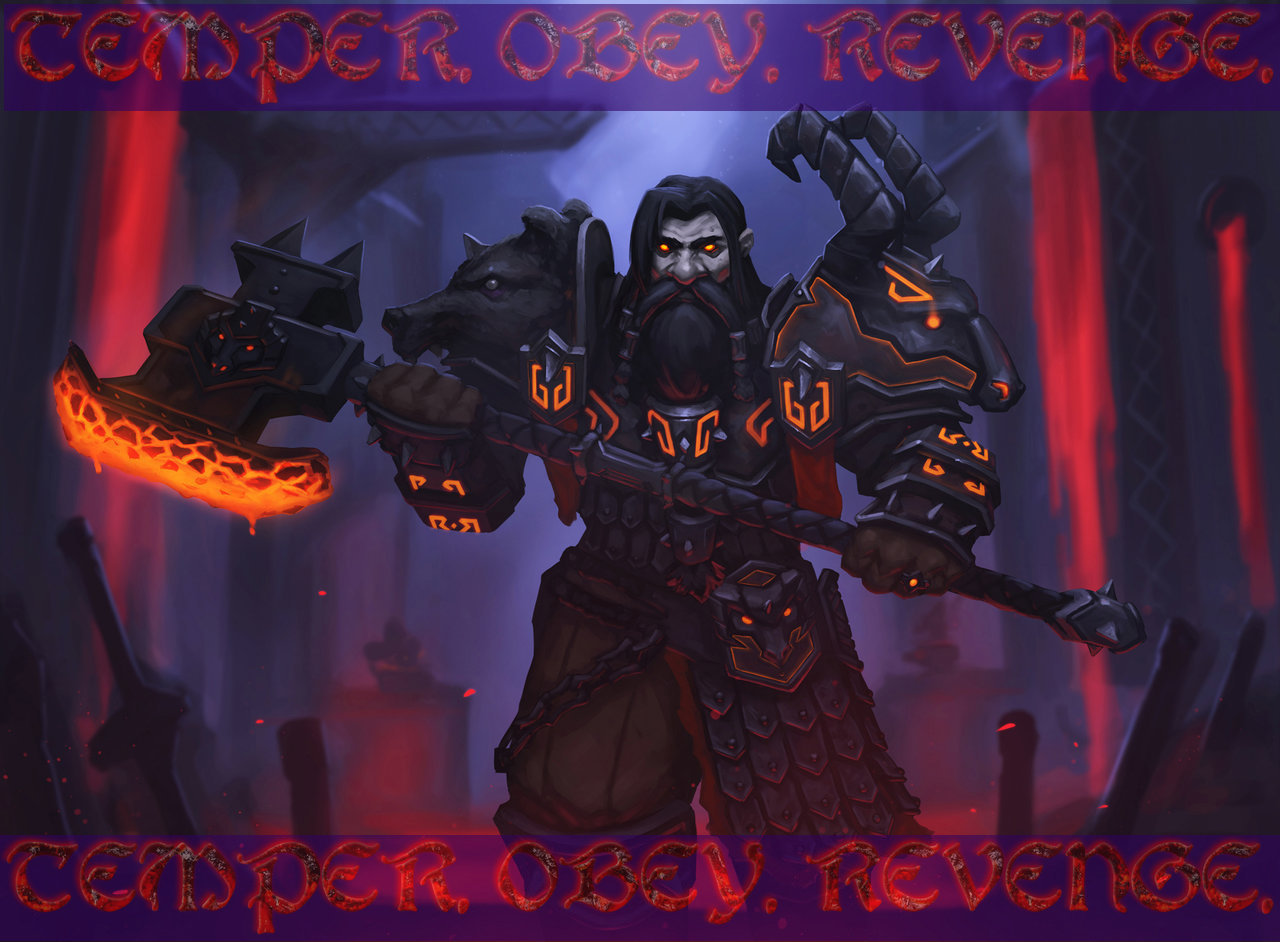 This month also saw the end of Mordoth's storyline finishing with Galen Drathis in Fenris Keep, Silverpine. The storyline certainly went out with a blast as the Wardens converged on a feral worgen filled keep under the cover of smoke from fire's lit strategically around the island. Mordoth's event ambience wrote itself keeping the air filled with mystery and the feeling of constantly having that encounter round the corner. Great stuff Mord - we hope to see more from you!
We have new discussion posts up aswell including the Fabulous Four Questions. An attempt by myself and Kari to relook at roll modifiers in RP based on genuine character strengths and weaknesses. Check out the most here.
And thats what we have so far for this start of the year! Be sure to check back for updates, thank you for reading the Wardens of Azeroth will see you all inside the game!