Greetings everyone and welcome to the Wardens of Azeroth's website! Battle for Azeroth is just a few days away and the tension is building through all communities in anticipation for what Blizzard has in store for us. New expansions are always a very exciting time for everyone and Blizzard has done a pretty good job at voicing the new experiences this expansion will be bringing to the table. So that isn't what this post is about. It's a thank you. To our past and present members, friends and anyone who has been a part of our guild's story.
We formed a week after the Cataclysm expansion was released in 2010 and back then we were a small fish trying to find our way in an ocean of RP. Now eight years later, as of a few days time four expansions later, 200+ accounts more in number I find myself on behalf of the Wardens saying one gargantuan thank you as we have grown in our corner of the realm list.
Thank you for everyone's events, stories, writing, participation, planning, discussions and most of all for just being here in the roster. It's been an incredible eight years and overall in my own experience in Warcraft this guild has been the highlight.
Battle for Azeroth is just a few days away and there is no group of people i'd rather rush headlong into this new expansion with than the Wardens. We hope everyone enjoys the launch and the opening content Battle for Azeroth is delivering. We hope to see you all in-game in BATTLE FOR AZEROTH!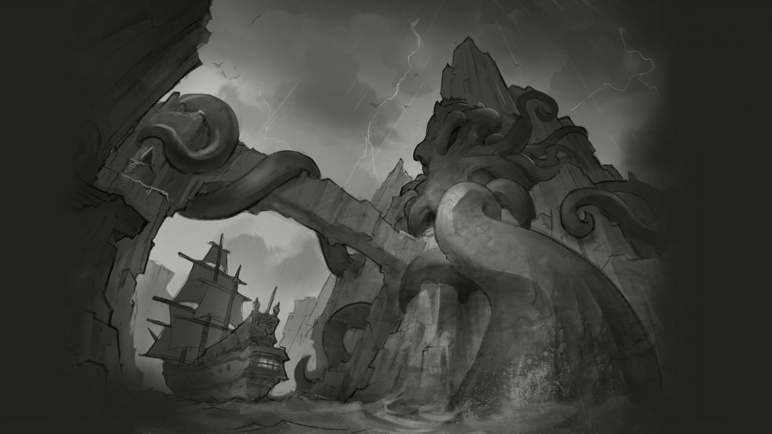 Greetings all and welcome to the Wardens of Azeroth website where you will find all things Wardens and all things Azeroth in one place! On this homepage post we will be covering what we are doing in the run up to the new expansion which hits us in just over two months time! Are you excited? I'm excited! We haven't finalised any ideas of what the Wardens will -exactly- be doing in BfA yet but it's pretty self explanatory. The world and it's innocent need protecting from the conflicts on the horizon. It's going to be a damn good expansion to be a Warden with current content once more pulsing into our RP.
First off stories! We have several active stories to get your teeth sank into and I don't even feel I can do them justice. Aivor has several events up each week tied to some magical RP as we investigate the breaking of an ancient ward and what the ward was keeping at bay.
We have Karinia's events fortnightly on a Monday night which features threats to Pandaria and an organisation she has set up called the Shattersails. It's a great way to start your week and set sail for some investigative adventure RP which is just one of many of Kari's areas of expertise.
Mordoth is circling his beloved Duskwood and I can honestly say he captures the setting phenomenally well. Do you like dusk and wood? Dark, twisted mysteries and all the time taking you from your comfortable hearth based RP? Mordoth has got you covered.
My own planned storyline from last time never really came to be, I have all the planning notes but with D&D taking up a large portion of my time I had for running a story it's all feeding into Spotlights/One Shots over the course of this year. Which makes it more manageable for me!
Lastly I want to advertise my 'Road to BfA' weekly contests featuring cool prizes for getting you guys talking about the new expansion. No spoilers, just hopes, dreams and having your say. Week one had us talk about what part of RP are we most excited for in BfA and week two features a question regarding your hopes for the Windrunner Sisters based off the new webcomic Blizzard aired a few days ago. There are cool prizes to be won such as rare transmog items and of course the benefit of keeping the ever awesome social aspect of this guild.
We have a great community here in the Wardens. Supportive , friendly and crazy people who all share a love for great, quality and most importantly enjoyable RP. The Warden family encourage you to join in and have an amazing time.
Thank you for reading, for visiting the Warden site and we will see you all in the game
.
dp62404@gmail.com